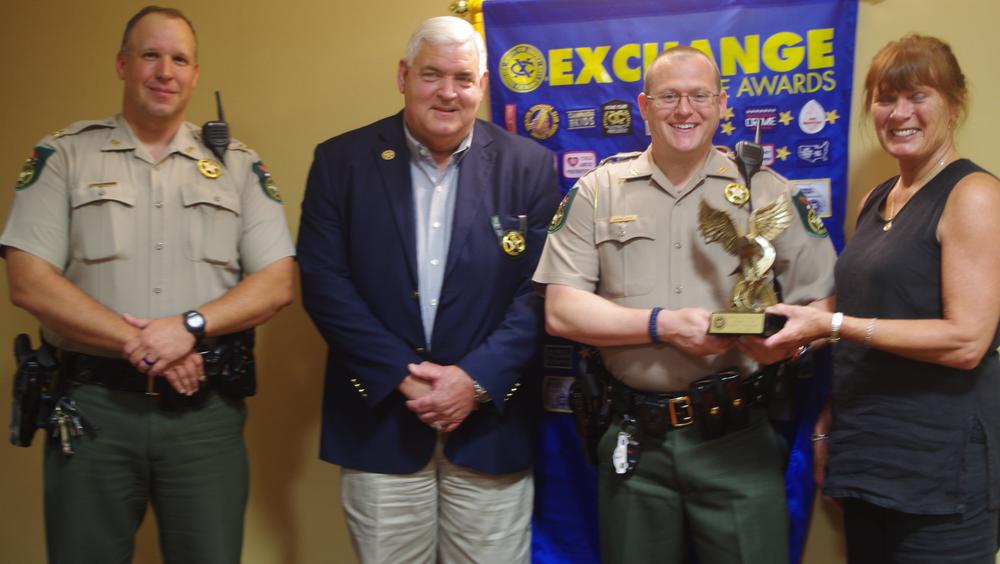 From left to right: Captain Wingate Whitley, Sheriff Gene Scarbrough, Deputy Jeremy Little and Exchange Club Member Regina Wells.
Deputy Jeremy Little Exchange Club's "Officer Of The Year
The Tifton Exchange selected Deputy Jeremy Little as their Officer Of The Year today at their weekly luncheon meeting. Deputy Little has worked for the Tift County Sheriff's Office since 2002.