5th Graders at the G.O. Bailey Elementary School have completed the C.H.A.M.P.S. program taught by personnel with the Tift County Sheriff's Office and graduated this week.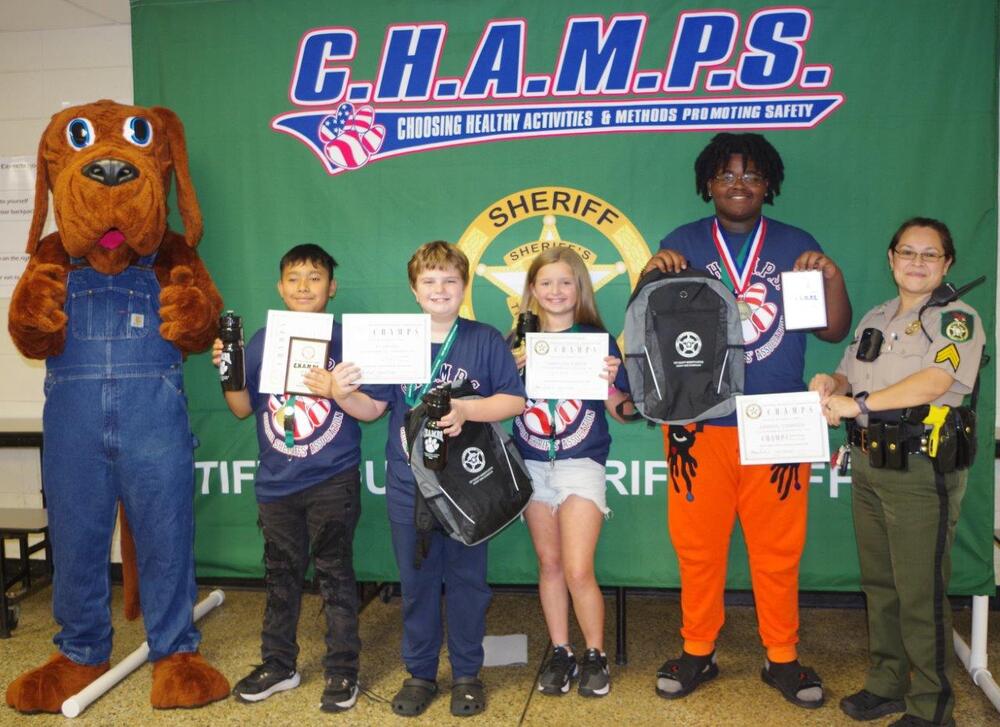 C.H.A.M.P.S., Choosing Healthy Activities & Methods Promoting Safety, is a 12 week course providing Georgia youth the skills, ability and knowledge to be safe, healthy and happy in preparation for a successful life.
Instructor Deputy Sgt. Yuriana Vazquez is pictured with the winners of the Essay & Poster Competition. First place went to Damian Pina, 2nd to Ty Bryan and 3rd to Caroline Askew while the student of the year from G.O. Bailey Elementary was Amarii Edwards.