Attached you will find a briefing detailing the 11 AM Update on Hurricane Idalia from the National Hurricane Center. There have been some changes: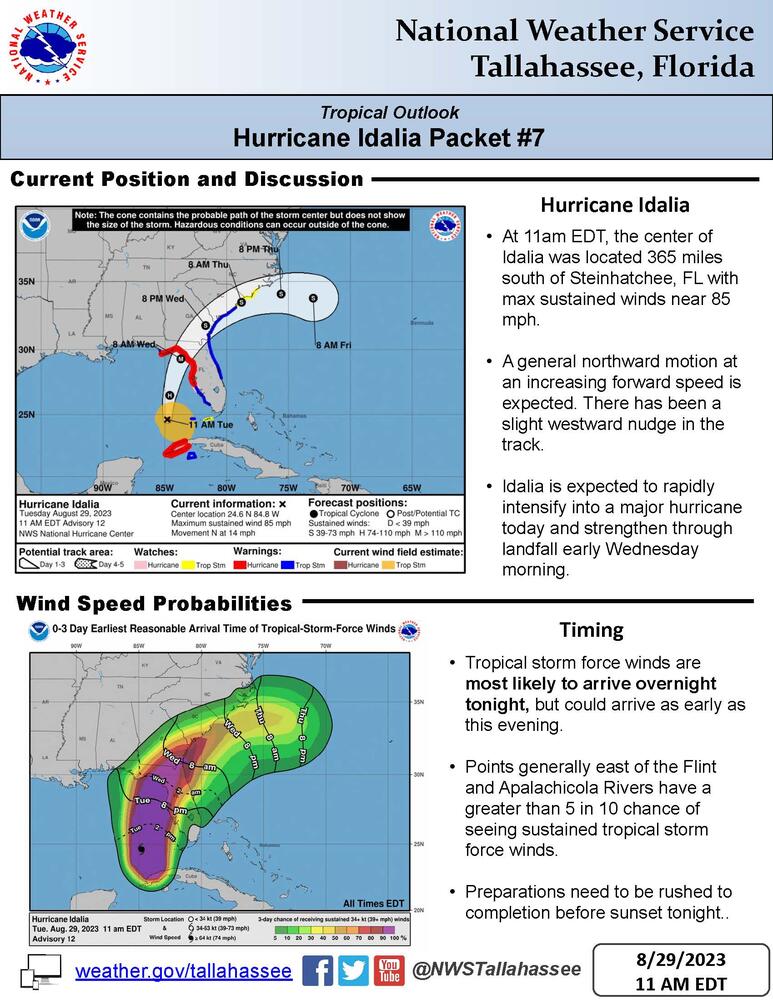 The track has nudged slightly west in the latest forecast update.
Hurricane Warnings now in effect for Leon and Inland Wakulla counties
Tropical storm warnings expanded inland across southwest Georgia.
Storm surge values have increased some with this advisory.