Update on newly-upgraded Hurricane Idalia from the National Hurricane Center. There have been some changes: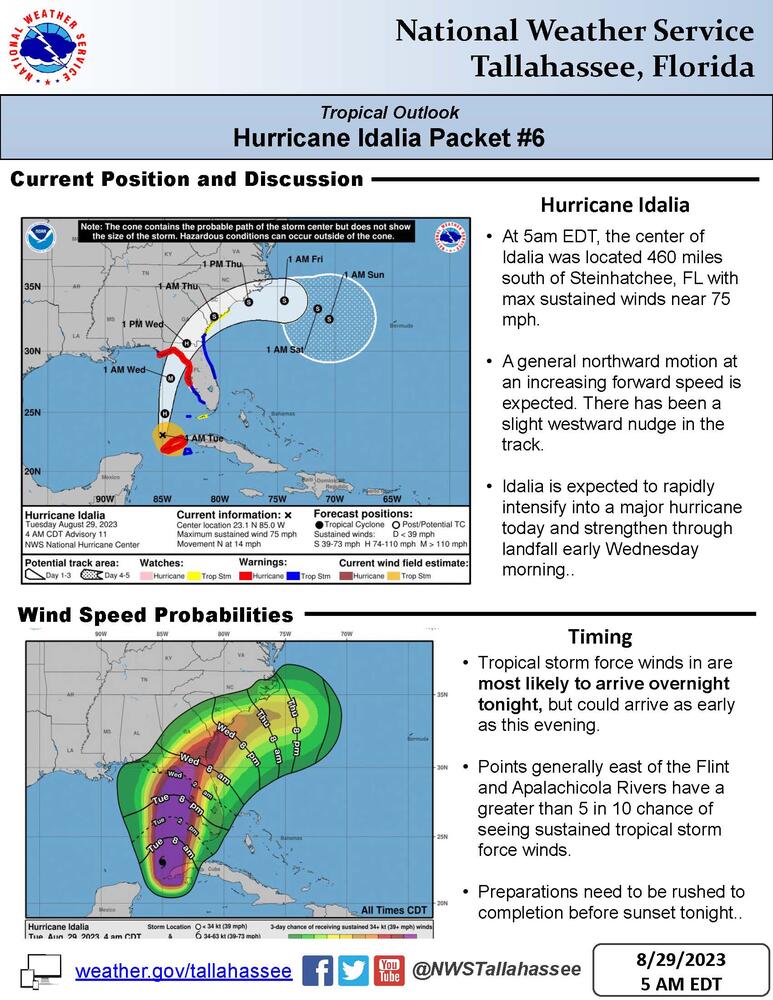 The track has nudged slightly west in the latest forecast update.
A Tropical Storm Warning is now in effect for Colquitt, Cook, Berrien, Tift, Irwin, and Ben Hill Counties in Georgia.
A Flood Watch is in effect from Gulf County, FL to Lee County, GA and all counties east.
A High Surf Warning and a High Rip Current Risk are in effect for all area beaches.