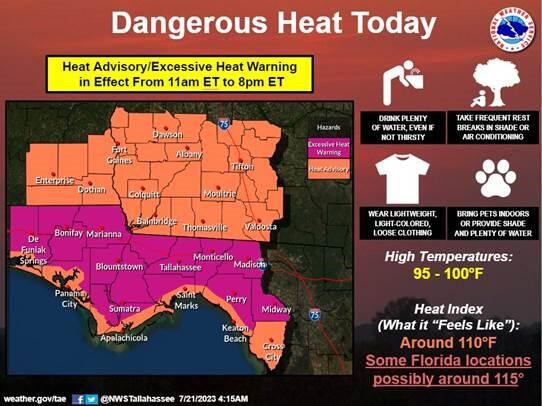 Bottom Line: Temperatures will be a degree or two warmer this afternoon and with humid conditions in place dangerous, heat remains. Additionally, expect strong, possibly severe, storms to develop late this afternoon and in the evening hours. Additional strong storms are possible over the weekend.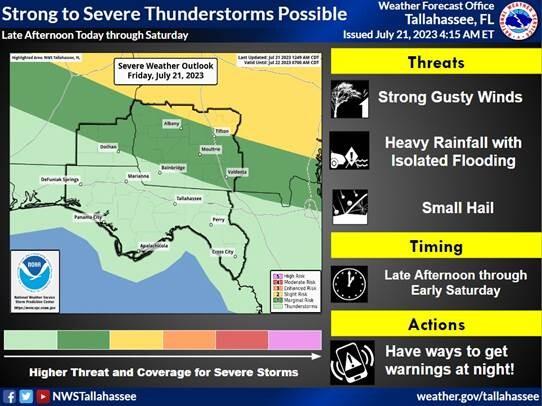 Overview: 1. Hot temperatures continue this afternoon; and with temperatures a degree or two warmer than Thursday, along with very humid conditions, dangerous heat is forecast. Locations across Florida, except for the coastline, are now under an excessive heat warning where heat indices could reach 115°F today. Elsewhere, heat indices will be around 110°F.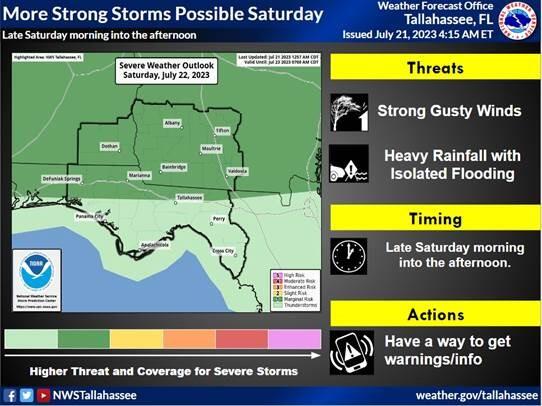 2. After the hot temperatures, ample instability in place will help drive strong to possibly severe storms later this afternoon and in the evening hours. Storms could linger past midnight as well. A strong gradient in rain chances and severe chances will be present with the best chance for severe storms across Georgia. However, some guidance does still indicate the possibility of a few strong storms making it into Florida later tonight. Main concerns with storms this afternoon will be strong/damaging straight line wind gusts in addition to the potential for small hail.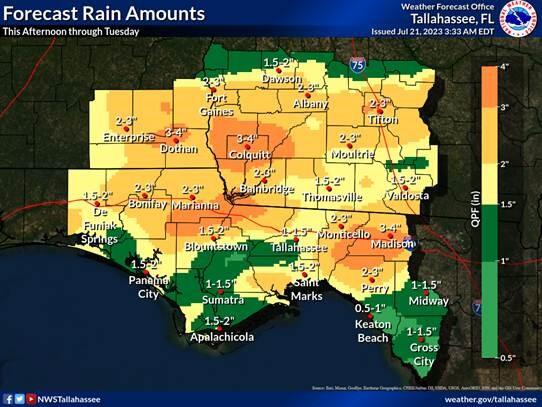 3. Another round of strong storms, with an earlier start, is possible on Saturday. Additionally, with much more moisture in place there is a potential for localized flooding if any storms struggle to move in the afternoon. Widespread rainfall amounts through the weekend will be around 1 to 2 inches with localized amounts up to 3 or 4 inches possible.