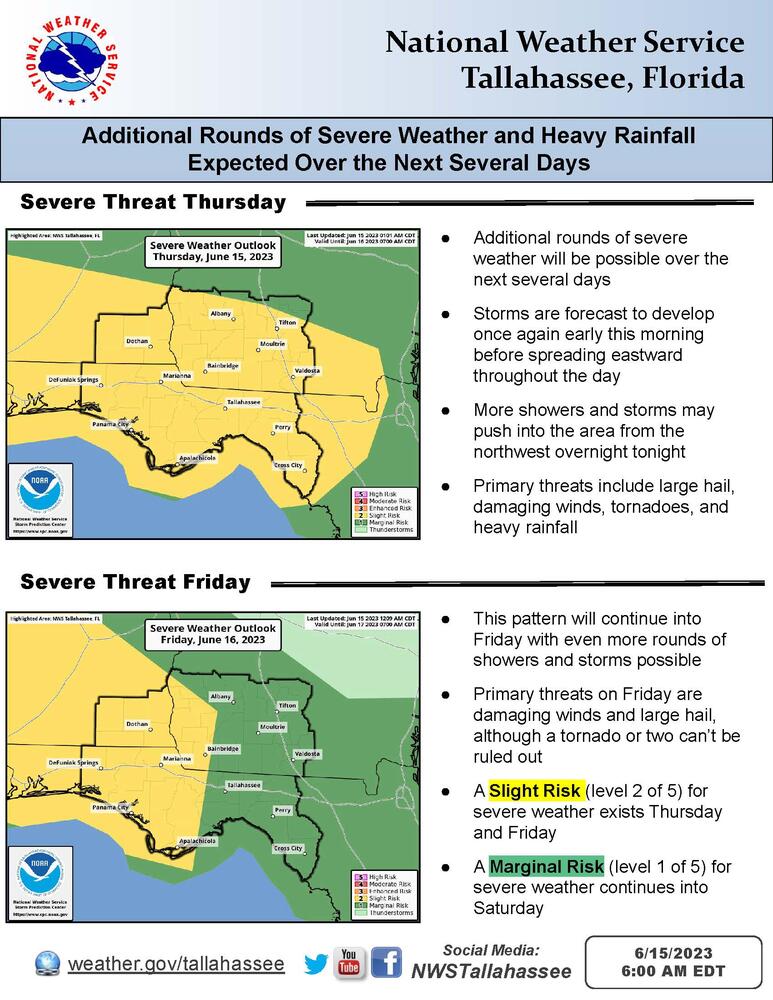 Bottom Line:
More rounds of severe weather and flash flooding are possible over the next several days. There is a Slight Risk of severe weather (level 2 of 5) across the entire forecast area for today and tonight. Large hail (some very large), damaging winds, and tornadoes are all possible. We would not be surprised if parts of the area saw an upgrade to an Enhanced Risk in later outlooks. A Flood Watch remains in effect for southeast Alabama, southwest Georgia, and portions of the Florida Panhandle.
Overview:
Strong to severe thunderstorms are ongoing across southeast Alabama early this morning. Additional strong to severe thunderstorms are expected to develop through the morning across southeast Alabama and the Florida Panhandle, moving eastward into the afternoon hours. Another round of strong to severe storms could develop to our northwest late this afternoon and move into our area this evening or overnight. Large hail (some very large), damaging winds, tornadoes, and heavy rainfall are all possible. Given recent heavy rainfall, trees may more easily come down with wetter soils. Also given wet soils, parts of the area will be more susceptible to flash flooding. An additional 2 to 4 inches of rain with localized totals up to 6 inches are possible.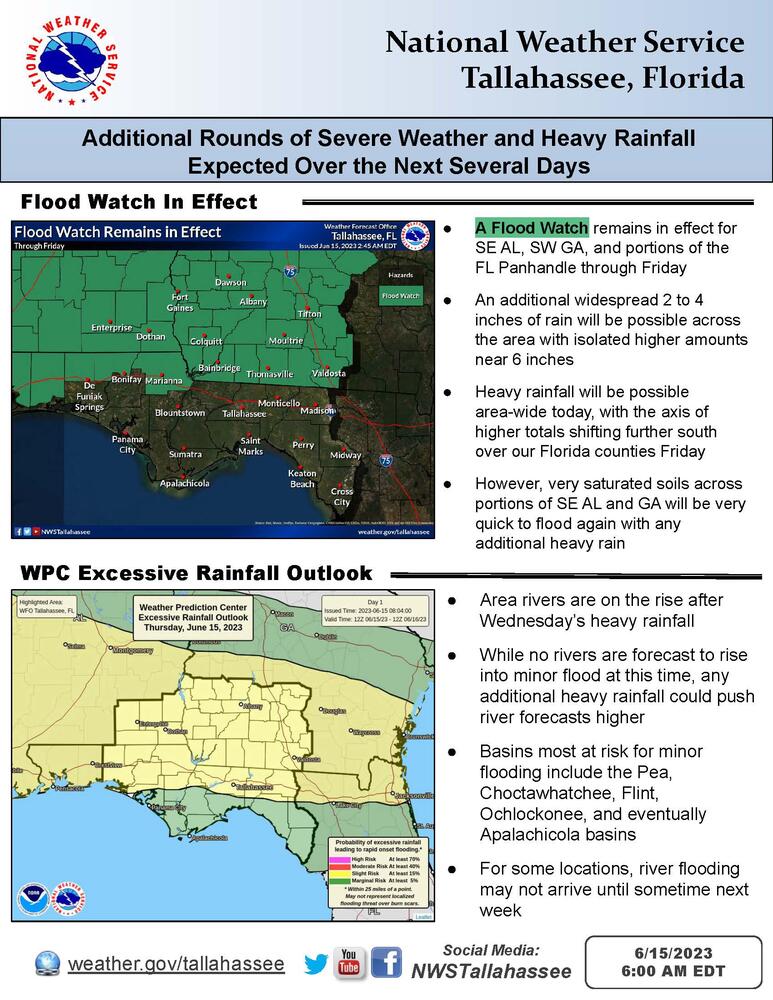 Additional rounds of severe weather and heavy rainfall are possible Friday and Saturday as well.