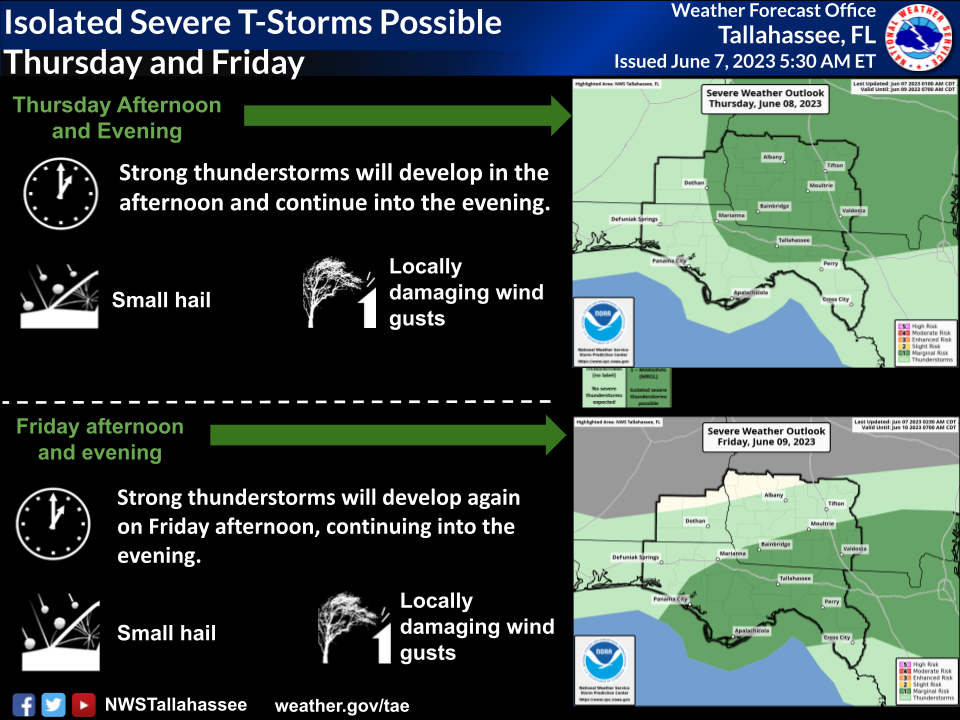 Good morning,
Bottom Line:
Isolated severe thunderstorms are possible on Thursday afternoon and evening, then again on Friday afternoon and evening. The main threats are:
Hail
Isolated damaging wind gusts
There is a Marginal Risk of severe thunderstorms on both Thursday and Friday.
Overview:
A weak cold front will slowly shift southward on Thursday and Friday across the service area. Along and south of this boundary, there will be enough instability and wind shear to support multi-cell clusters of storms. These carry the potential for isolated damaging wind gusts and hail. The stronger storms will favor the afternoon and evening hours.