Bottom Line: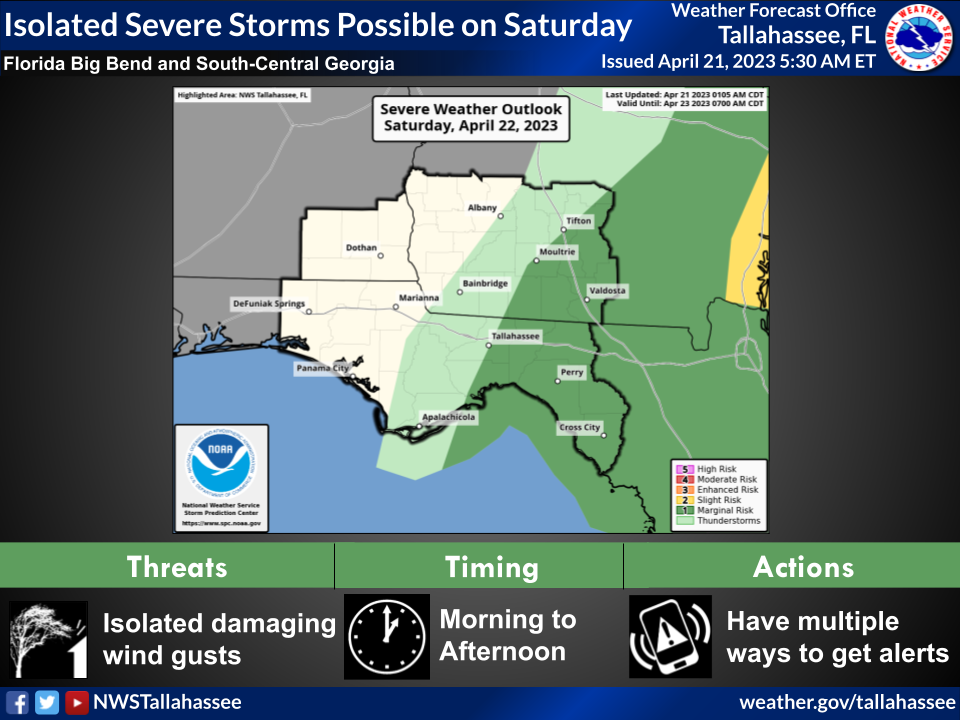 * What: Marginal Risk of severe thunderstorms
* When: Saturday morning and afternoon
* Where: Mainly along and east of a line from Tallahassee to Tifton
* Mode: Isolated damaging wind gusts are the main threat, though small hail is also possible.
Overview:
Yet another Saturday with a severe weather threat is coming up. A cold front will make its way across the service area on Saturday. In advance of the front, instability and wind shear will support thunderstorms with isolated damaging wind gusts.
The main limiting factor will be the lack of moisture return. This will hold down coverage of thunderstorms.
General, sub-severe thunderstorms could form over the Florida Panhandle late tonight. As they move east into the Florida Big Bend and South-Central Georgia on Saturday morning, daytime heating will destabilize the atmosphere enough to cause some storms to start producing isolated damaging wind gusts and possibly some small hail.
Storms will exit east of the Suwannee River during the mid-late afternoon.