Changes from the previous briefing:
Expected wind gusts have slightly increased compared to yesterday, and the wind advisory has been expanded to include the entire forecast area.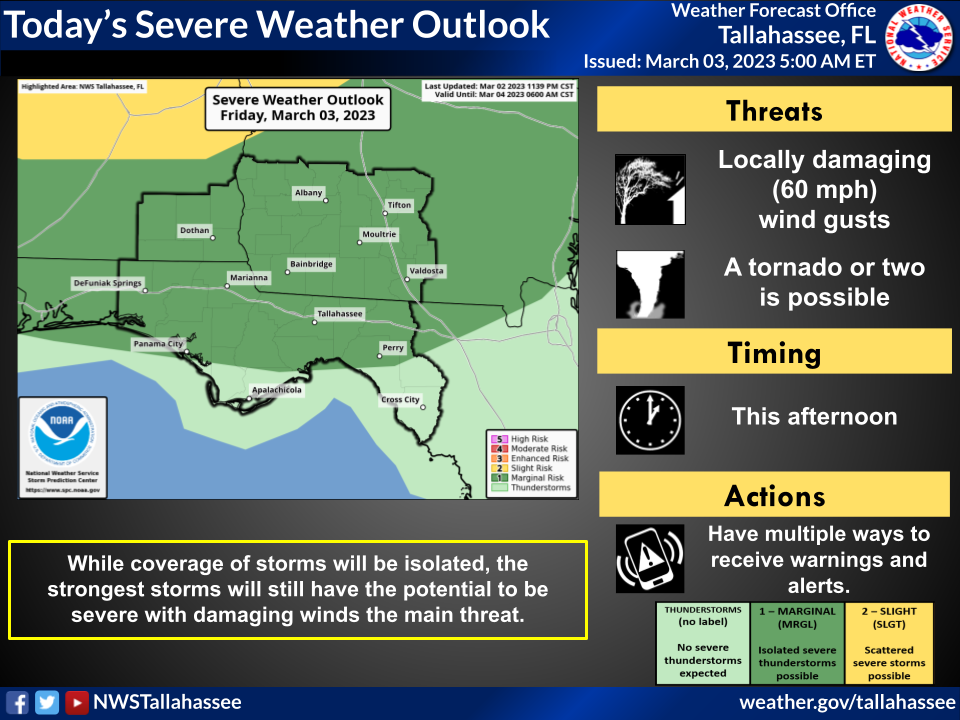 Bottom Line:
A marginal risk for severe storms continues for today. However, it will be conditional on whether or not thunderstorms are able to develop. Regardless of thunderstorm development, strong non-thunderstorm wind gusts of 40 to 55 mph are probable with the highest gusts expected in southeast Alabama and southwest Georgia. Beach and boating conditions will rapidly deteriorate today, and minor coastal flooding is expected for coastal areas in Franklin, Wakulla, Jefferson, Taylor, and Dixie counties.
Impacts:
Damaging wind gusts may lead to downed trees, power lines, and difficult driving conditions. Winds will also lead to deteriorating beach and boating conditions with life threatening rip currents and high surf. Elevated fire danger also exists today due to the combination of strong winds and relatively dry conditions. Confidence is high for strong winds.