Good morning,
Changes from the previous briefing:
The Storm Prediction Center (SPC) introduced a Marginal Risk (level 1 of 5) to portions of Coffee-Dale-Geneva-Walton Counties in the Day 2 Outlook: valid Thursday night. This risk is likely to occur after midnight and during the early morning hours on Friday. SPC introduced a Slight Risk (level 2 of 5) for all of our GA and AL counties, and clips part of Jackson, Holmes, Washington, and Walton counties. A Marginal Risk (level 1 of 5) is painted across our northern FL counties down to Panama City and Perry. This risk should occur after 7AM EST on Friday.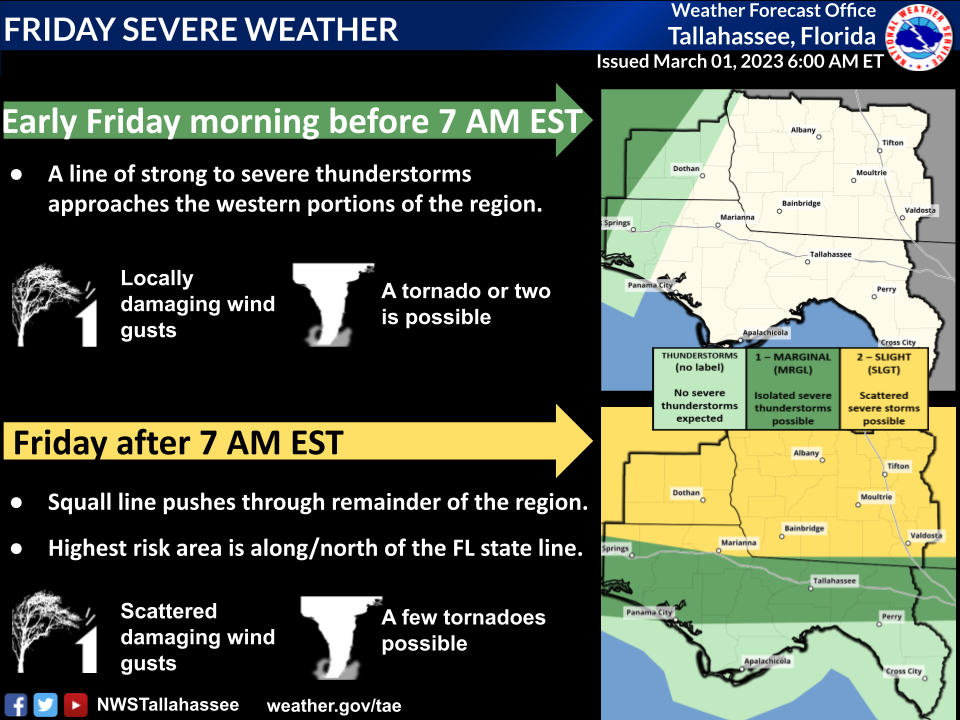 Bottom Line:
A risk for severe weather exists Friday. All hazards appear possible. Strong non-thunderstorm wind gusts will also be a concern.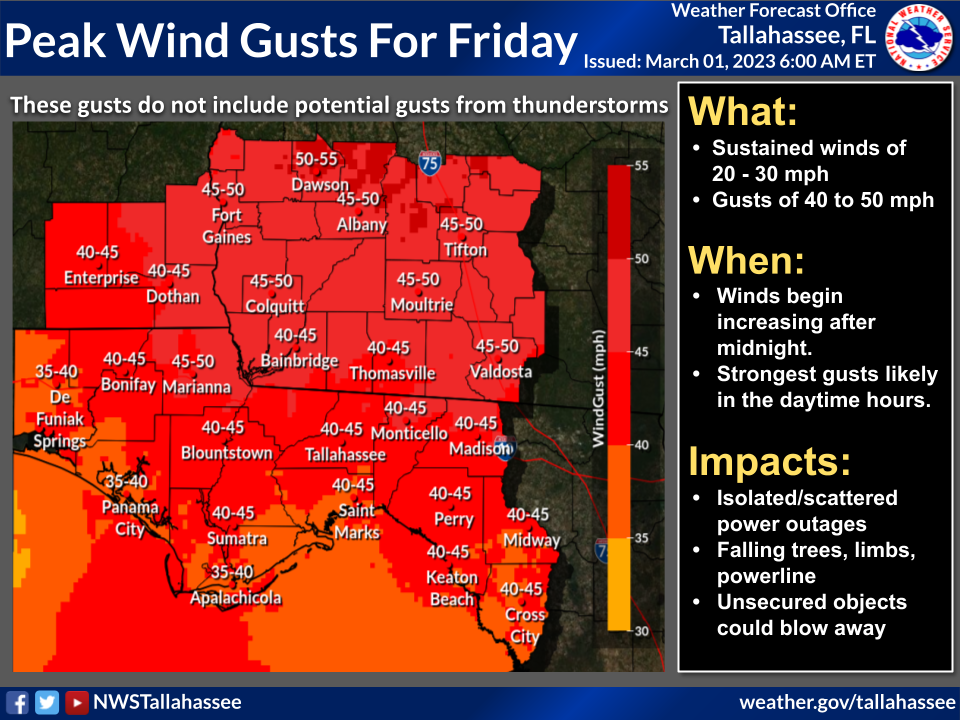 Overview:
Storms will likely organize into a line that plows through the Tri-state area. Timing is still in question, but it looks like thunderstorms may not enter the western portion of the CWA until after midnight on Friday. All severe hazards appear possible, but damaging winds and tornadoes are the primary threats.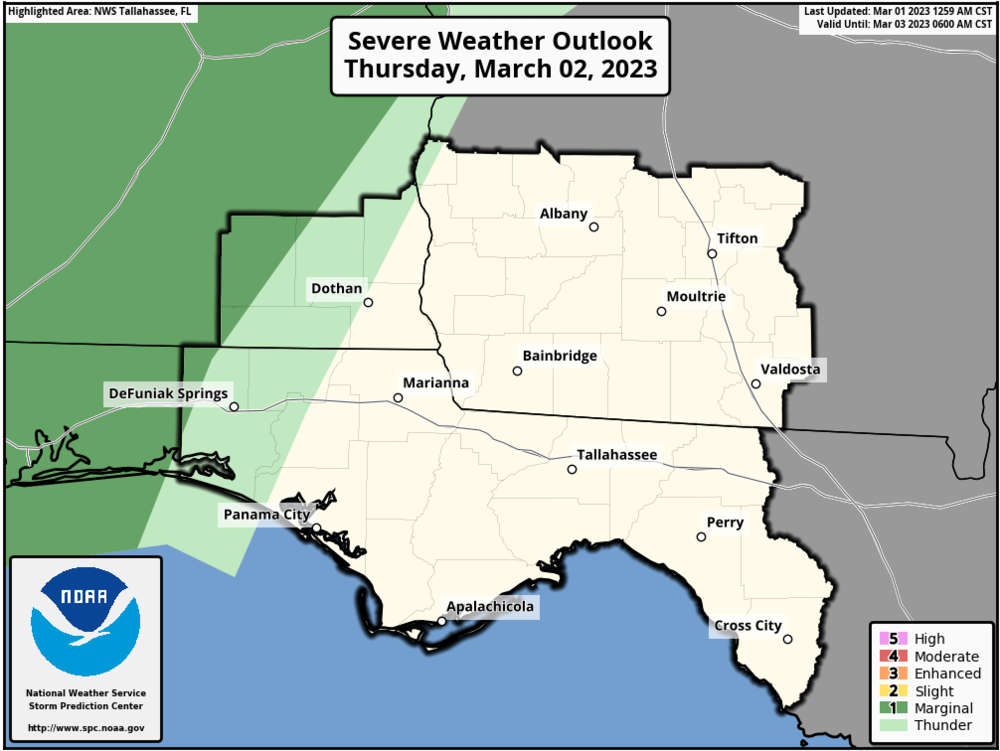 In addition to severe weather, we can expect strong non-thunderstorm related winds. The current forecast calls for sustained wind speeds of 20-30 mph with 40+ mph gusts. Confidence is high for strong winds.