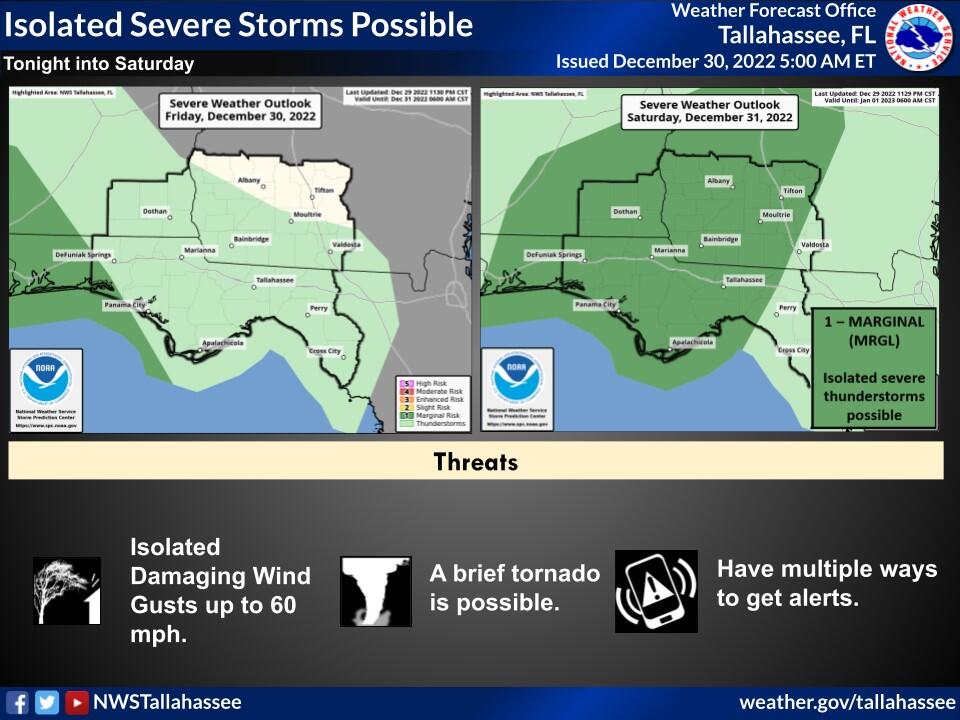 Good Morning,
There is a marginal risk of severe weather tonight for portions of the Florida panhandle near the coast and across most of the area on Saturday. In addition, a marginal risk of excessive rainfall exists across most of the western half of the area, mainly for tonight. A slight risk of excessive rainfall exists for Walton county tonight.
The main threats consist of isolated reports of damaging winds impacting trees and power lines and isolated instances of flash flooding with water over a few roadways. A brief tornado or two also cannot be ruled out.
Most locations across the western half of the area are expected to see 1-2 inches of rainfall, which will be beneficial to the drought conditions and not cause flooding. However, isolated pockets of 4-5 inches of rain in a short period of time could lead to a few instances of water over roadways tonight. The areas most likely to see any flooding or severe weather are near the coast across the Florida panhandle.