The Halloween Holiday is Monday! We want to remind you to make safety a priority this Halloween when carving pumpkins, decorating, dressing up in costumes, and trick-or-treating.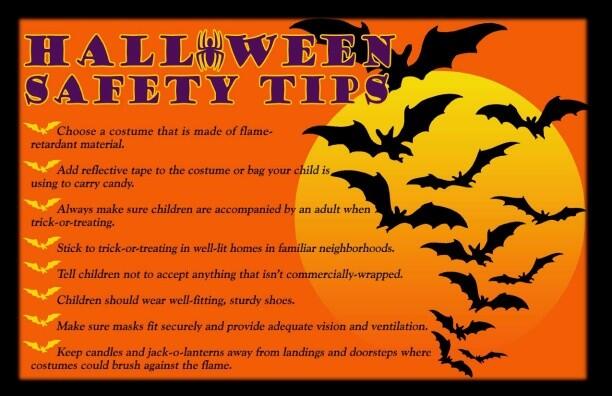 The U.S. Consumer Product Safety Commission (CPSC) has several safety tips to allow children to remain safe while still experiencing the fun and excitement that comes with Halloween.
Tell Children not to accept anything that isn't commercially wrapped.
Battery-operated lights or glow glow sticks are recommended for decorations and are the safety option.
Always make sure children are accompanied by an adult when trick-or-treating.
Wear a costume that fits and avoid overly long or baggy costumes to prevent trips and falls.
Stick to trick-or-treating in well-lit homes in familiar neighborhoods.
Keep candles and jack-o-lanterns away from landings and doorways where costumes could brush against the flame.
For more information on having a safe and fun Halloween, visit the U.S. Consumer Product Safety Commission (CPSC).
Halloween can be a safe and enjoyable evening for all with a little preparation, communication and diligence. Of course, we will be on patrol and available to you and your children should you need us. As always, dial 911 in case of an emergency.
Thank you for your cooperation,
Sheriff,
Gene Scarbrough