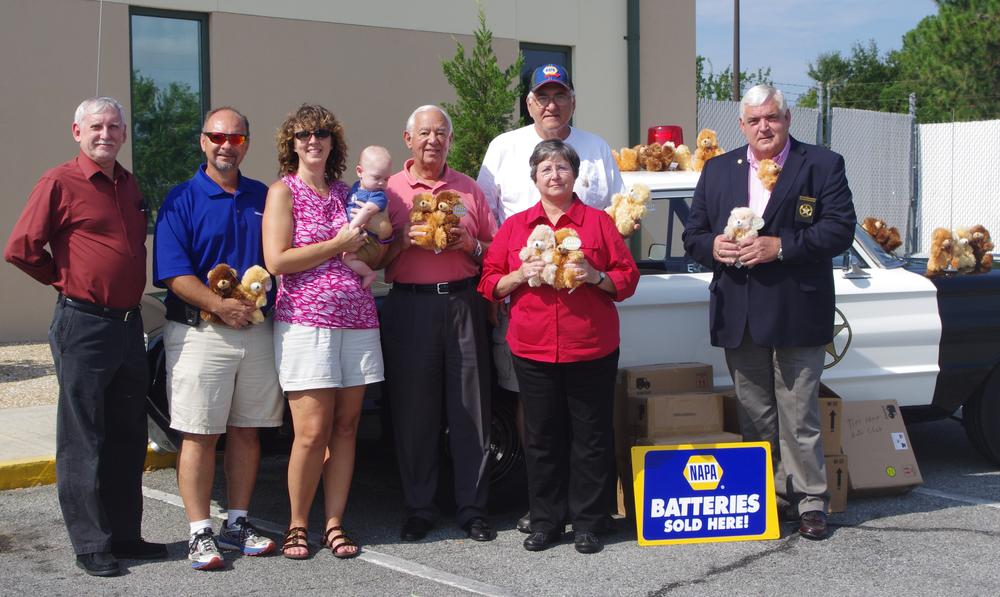 Pictured from left to right are Tiftarea Auto Club members: Ed Branch, Derick & Jenny Snow, Van Dow, Connie & Gene Massengale along with Sheriff Gene Scarbrough.
Tiftarea Auto Club Donates Trauma Bears
The Tiftarea Auto Club, in conjunction with NAPA Auto Parts, recently donated 217 trauma bears, Teddy Bears, to the Tift County Sheriff's Office. The stuffed animals will be placed in the Deputies patrol cars and given to children at traumatic scenes.