Lt. Mike Watts Selected as the Officer Of The Year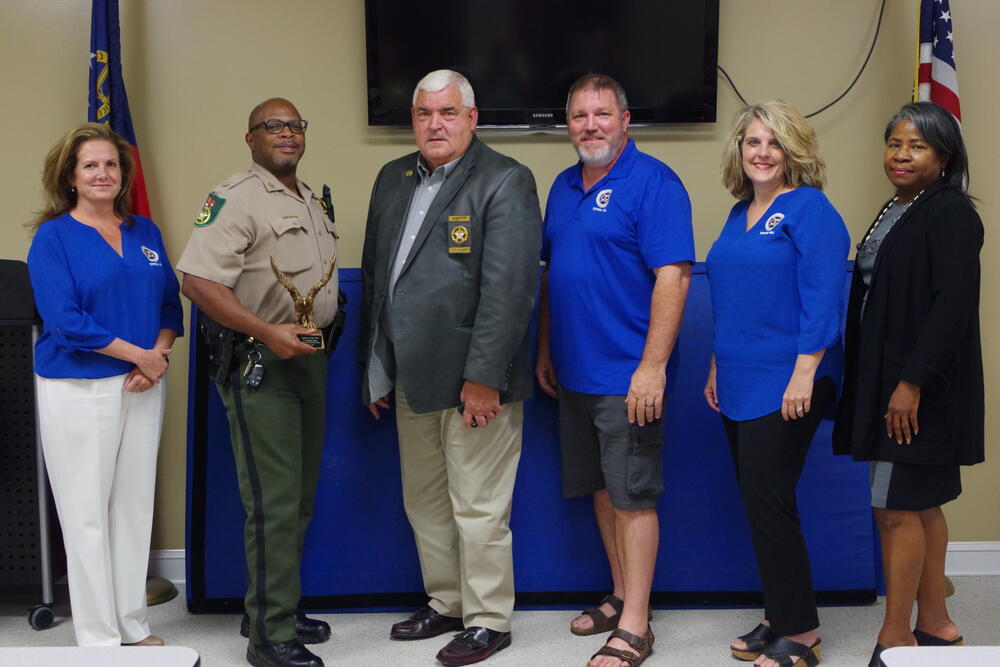 From left to right: Angie Saturday, Lt. Mike Watts, Sheriff Gene Scarbrough, Exchange Club President Danny Hoover, Carla Carlson & Levetta Jefferson.
Lt. Mike Watts, with more than 20 years of service with the Tift County Sheriff's Office, was selected this week as it Officer Of The Year and recognized by the Tifton Exchange Club and Sheriff Gene Scarbrough.
Sheriff Scargrough said of Lt. Watts, "He goes above and beyond everyday in protecting the people of Tift County."