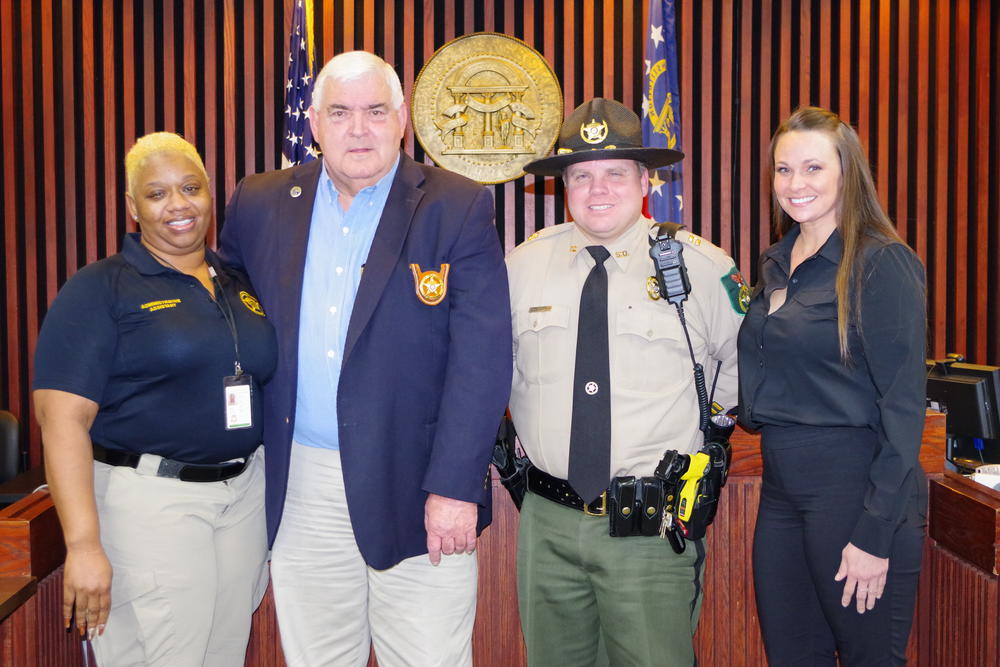 McElhaney, Henderson & Brannon Promoted
Yolanda McElhaney, 12 years of service, was promoted to Sergeant today with Cliff Henderson being promoted to Captain with 19 years of service and Christi Brannon with 14 years of service, promoted to the rank of Lieutenant by Tift County Sheriff Gene Scarbrough.
Sgt. McElhaney serves in the Tift County Jail while Captain Henderson will be in charge of the Criminal Investigative Division and Lt. Brannon is a Criminal Investigator.